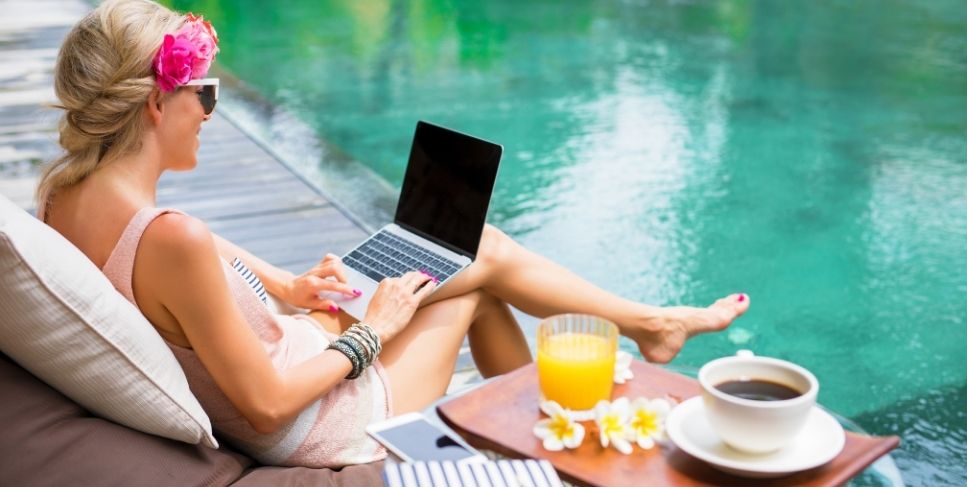 Digital Banking
Banking Made Better!
Digital Banking from Better Banks is a simple suite of financial tools to make giving, paying, and tracking your money easier. Here's what you can do:
Manage Your Debit Card
Manage your debit card with our Card Management tools in Digital Banking. You can switch your cards on and off, receive alerts about certain purchase types, and block transactions at specific merchant types. You can also set custom spending limits and submit travel notices when you're on vacation. These advanced features give you more control over your debit card.
Pay Bills On the Go!
Bill pay allows you to make payments to businesses and individuals within your Digital Banking account. Enjoy the convenience of paying bills and viewing payment history all in one place. Bill Pay is a great way to save time and money and stay organized.
Pay a Person (P2P) Quickly and Easily!
The pay-a-person feature allows you to make payments to individuals through bill pay electronically. You can send money from your checking account without exchanging checks, cash, or account numbers. P2P payments are a digital cash alternative that makes sending and receiving money as easy as emailing and texting. Whether it's paying allowance, splitting the check, or sending a birthday gift, P2P payments allow you to quickly transfer money from your existing debit account to almost anybody else's.
Deposit Checks When You Want!

Save a trip to the bank with Mobile Deposit. This convenient service is quick, secure, and easy to use. With your smartphone, making deposits to your checking account is a snap. It is the perfect product for busy people on the go!
Manage Your Statements Online!

Using eStatements allows you to view your statements online at your fingertips anytime and anywhere. eStatements allow you to receive your monthly bank statements and year-end tax forms faster while helping the environment and decluttering your home by reducing paper waste.
Change the Way You See Your Finances
From building a budget to managing your cash flow, Money Manager is an intuitive, powerful and versatile tool and can help you organize your spending and savings goals. Money Manager can help you make smarter financial decisions with your hard-earned money. And once you're set up, it's easy to monitor how you're doing.
If you don't have the Better Banks Mobile App, you can download it from the App Store or Google Play.
---
Frequently Asked Questions about Digital Banking
If I have multiple Online Banking accounts will I have to log in to each account with the usernames and passwords for each account separately?
You can sign into multiple user profiles and quickly switch between them using a PIN instead of entering a username and password. If you add more profiles to your mobile app, you will need to set up two-factor authentication (2FA) for each of them.
How do I add additional login profiles to my mobile app?
From the top of the menu bar press the person icon next to your profile name.
Select Add profile.
Sign in to the second profile.
If prompted, answer the security question. If not, continue to the next step.
If prompted, complete the profile information in the form, and then select Done.
Enter a PIN for the new profile.
Confirm the PIN for the new profile.
How do I switch between profiles on my mobile app?
From the top of the menu bar press the switch icon next to your profile name.
Select the profile you wish to log into.
Enter the PIN or use the fingerprint authentication if prompted.
What should I do if I did not receive a verification code to continue with the two-factor authentication enrollment?
Please be sure the phone number you entered is correct. If it needs to be changed, contact Better Banks at 309.272.1000.
How much time do I have to enter the verification code?
Codes are valid for three to six minutes and will expire after that time.
Can I lock myself out from entering an incorrect verification code?
Yes, you can get locked out of the enrollment process if too many attempts are made with an incorrect verification code (more than six times in a single hour). There is no manual reset for this; you will need to wait an hour to try again following your first attempt. If you make more than 20 unsuccessful attempts in a 24-hour period, your login will be 'Suspended' and you will not be able to attempt again for 24 hours.
If I selected "Remember this computer," why am I being asked for a verification code each time I log in?
There are several reasons you may be prompted for a verification code:
if you log in on different browsers
if you deleted your browser history
if you have your browser settings set to delete your cookies and history automatically
Can I receive the two-factor authentication verification code via email?
No, this option is not available. The code can be received using one of the following options:
Text message
Phone call
Authy App (A third-party app that generates a one-time passcode. To register you will need an email address and phone number.)
How can I reset my two-factor authentication enrollment?
You can reset your own two-factor authentication enrollment in both the app and online by going to your Profile page, then select 'Security' within the 'Settings' area.
How do I set up an account alert?
Select the account you would like to add an alert to and then select "Alert preferences." You may set up balance or transaction alerts based on low or high thresholds. You may choose to receive alerts by email, text or within the app.
Can I view my statements?
Yes. To view your statements, choose the account you'd like to review and select "Statements." If you are currently not signed up to receive statements, you have the option to enroll at the top of the screen.
How do I transfer money between my accounts?
Select the Transfer icon. Then choose the account you want to transfer From and To. Eligible internal and external accounts will be listed. Transfers completed after 6:00pm will be processed on the next business day.
How do I make a loan payment?
Select the Transfer icon and choose the checking or savings account you want to make your payment from. Then select your loan account to transfer to. To schedule a recurring payment, select "More Options" to schedule frequency and date. Transfers completed after 6:00pm will be processed on the next business day.
How can I view an estimated payoff for my loan?
An estimated payoff is shown in the Account Details. This payoff estimate may not include additional fees and other charges that have accrued, such as escrow. For a final payoff amount, please contact Better Banks at 309.272.1000.
What happens if I lose my phone or device?
For security purposes, your account data is not stored on your phone. Your information cannot be retrieved.
Does Better Banks offer connections with Intuit financial software, Quicken and QuickBooks?
Yes, if enrolled for Digital Banking, you can connect to your personal accounts through Quicken financial management software—or if you are a business, through QuickBooks account management software.
Teresa was very helpful & understood exactly what I needed. Polite when answering my questions and awesome in helping set up my online account!
Jo Ellen B. - Chillicothe