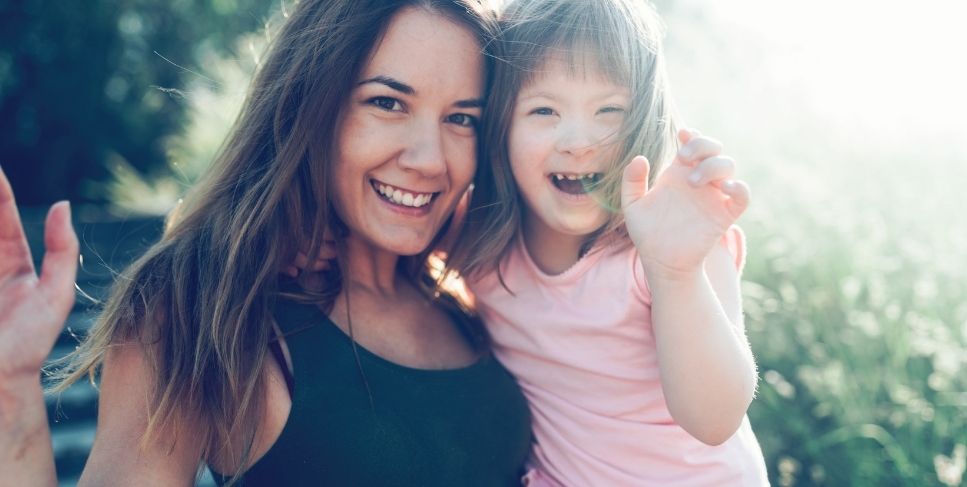 Special Needs Planning
For People with Special Needs and their Families

Investment Strategists at Better Banks offers financial services for individuals with special needs and their families. We offer a complete, comprehensive approach to special needs planning in Central Illinois. Our mission is to educate families as we lead them through the myriad of information regarding retirement and estate planning, government benefits, insurance, trust and investment management, and residential planning.
We understand Special Needs Financial Planning is planning for two generations. We will help you manage your finances to help work toward both meeting the goals of the parents and providing for the lifelong needs of their child with special needs.
According to the Center for Disease Control and Prevention (CDC), there are 61 million Americans as of 2018 with disabilities. Rising expenses are of significant concern for families providing lifetime care for their dependents with special needs. Those with a financial plan tend to be more optimistic about their financial future than those without a plan.
Our approach when working with individuals with special needs, and the families who care for them, is to start with these core concepts in managing ongoing care and financial well-being.
Retirement and Estate Planning
A well-executed financial plan seeks to provide confidence that your retirement goals and dreams may be realized, while your loved ones may be provided for after your passing, just as you had intended.
Future Needs Analysis
We will conduct a needs analysis to ascertain the current state of your finances and your future needs. If there is a current shortfall, we will show you how to close the gap.
Trust and Investment Management
We are independent and do not sell our own products. We only recommend what we think makes the most sense for your unique financial situation. We offer access to Trust Services through The Private Trust Company, N.A., an affiliate of LPL Financial, to manage assets within special needs trusts for the benefit of the individual with special needs.
Federal Government Benefits Planning
We help you sort through the federal and state benefits available to you including SSI, SSDI, Medicaid, and Medicare, among others. We structure assets between trusts and ABLE accounts to reduce the risk of exceeding asset thresholds.
Ready to talk to us about managing your special needs plan?
Call us at 309.685.9595 to discuss your needs and plans for your future.
Bradley S. Davis, ChSNC ® is a Senior Wealth Advisor with Investment Strategists at Better Banks and leads the firm's Special Needs Planning division. He received the Chartered Special Needs Consultant (ChSNC®) designation from the American College of Financial Services and focuses his practice on serving individuals with special needs and their families. He is a member of the Academy of Special Needs Planners, serves on the board of the Central Illinois Autism Association, and is the ECHO Autism Parent Expert with the Autism Collective. He is a frequent speaker on various special needs related topics for schools, groups and organizations.

Securities and advisory services are offered through LPL Financial (LPL), a registered investment advisor and broker-dealer (member FINRA/SIPC). Insurance products are offered through LPL or its licensed affiliates. Better Banks and Investment Strategists at Better Banks are not registered as a broker-dealer or investment advisor. Registered representatives of LPL offer products and services using Investment Strategists at Better Banks, and may also be employees of Better Banks. These products and services are being offered through LPL or its affiliates, which are separate entities from, and not affiliates of, Better Banks or Investment Strategists at Better Banks. Securities and insurance offered through LPL or its affiliates are:

The LPL Financial Registered Representatives associated with this site may only discuss and/or transact securities business with residents of the following states: AL, AR, AZ, CA, CO, CT, DC, FL, GA, IA, IL, IN, KS, KY, MI, MN, MO, MT, NC, NJ, NV, NY, OK, OR, RI, SC, TN, TX, VA, WI, WY.
Better Banks ("Financial Institution") provides referrals to financial professionals of LPL Financial LLC ("LPL") pursuant to an agreement that allows LPL to pay the Financial Institution for these referrals. This creates an incentive for the Financial Institution to make these referrals, resulting in a conflict of interest. The Financial Institution is not a current client of LPL for advisory services. Please visit https://www.lpl.com/disclosures/is-lpl-relationship-disclosure.html for more detailed information.