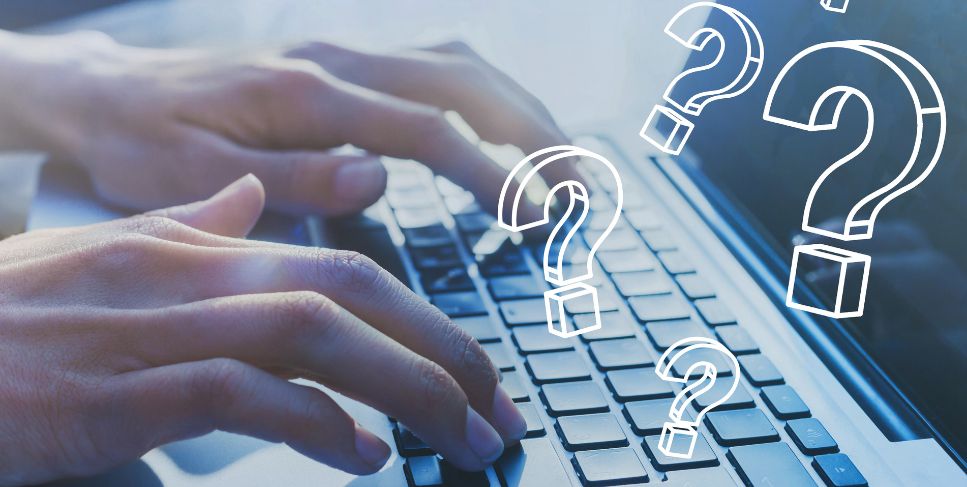 Frequently Asked Questions
Learn more about ISBB

Why should I hire a financial advisor?
Consider the circumstances for which you seek professional guidance. You visit a doctor for your health, you turn to a lawyer for legal matters and you even call on a stylist for the perfect haircut. Your finances shouldn't be any different. If you are like many people, you rank your finances as one of your top priorities, along with family and health. Something this important should warrant professional advice. Financial advisors can help clients identify the strengths and weaknesses of their current financial situation, recommend strategies and provide some confidence.
A financial advisor who makes his/her clients' best interests central to every recommendation will want to learn a lot about you and your situation before suggesting any investment products or strategies. When you visit your doctor, your lawyer or your hair stylist, he or she will ask questions before doing anything. Your financial advisor should do the same.
What services do you provide? What types of clients do you specialize in?
Investment Strategists at Better Banks specializes in personalized investment management and financial planning. We create, implement and monitor a written financial plan, as well as build a customized portfolio that best fits our clients' needs. These needs can be quite diverse, as we work with individuals, families, business owners, retirement plan trustees and nonprofits.
What is your approach?
Rigorous, time-tested principles of asset allocation, diversification and independent research enable a wide universe of options for working towards client goals. Our structure allows for us to help keep our clients on pace toward their goals with continued analysis and ongoing review.
How do you select investment products for a client?
Investment products and recommendations are selected for clients based on holistic financial planning that incorporates the client's goals, risk tolerance, tax implications and investment time frame. Once the account allocation is determined, we work diligently to select the proper investment for each unique situation. Investments within accounts are continuously monitored and rebalanced in accordance with the client's goals.
In addition, Investment Strategists at Better Banks has no proprietary products or allegiance to one specific fund company.
Who is LPL Financial? Who holds my money?
Your accounts will be held at LPL Financial, one of the largest independent broker-dealers in the country, a top registered investment advisor custodian, and a leading independent consultant to retirement plans, offering an open architecture-style trading platform and no proprietary products of their own to market.
LPL will produce monthly audited statements, which you will receive in hard copy format or electronically. You will also receive correspondence from LPL related to your investments and accounts. You can elect to receive this documentation electronically.
What is open architecture?
There are five service components to retirement plans: recordkeeping, administration, trustee/custodian, investments and education. These services can be "bundled" with one provider or you have the option of selecting the providers of your choice in an unbundled or "open architecture" plan.
Open architecture offers the ability to choose the best provider for each service in the plan giving you a higher level of expertise and customer service. You can hire the partners that you choose and trust. If at any time there are reasons to replace any provider, you can do so without having to make major changes to the entire plan.
It also leads to more fee transparency. In a truly open architecture plan you have the flexibility of investment selection without regard to fund family requirements or proprietary funds.
How do I get started?
So you're ready to get started? Great! Give us a call to speak with one of our team members. Once we know a little more about you, we can schedule a meeting to get further acquainted. We will discuss the process of putting an analysis together for you, which typically includes an in-depth portfolio analysis coupled with baseline capital projections indicating whether or not you are on the right track financially and where improvements are needed.
Our introductory meeting will cover a range of items. So that we can make an accurate assessment of your current financial situation, we recommend you bring the most recent monthly statement for each financial account you and your spouse have including:
Mutual funds
Personal brokerage accounts
Stock options
Savings accounts/CDs
IRAs
Company sponsored retirement plans (401(k), 403(b), etc.)
Pension plan information/estimates
529 plans for college savings
There is no charge for this meeting. Your biggest investment at this stage of the process is the time it will take to gather together your personal account data and meet with us.
Securities and advisory services are offered through LPL Financial (LPL), a registered investment advisor and broker-dealer (member FINRA/SIPC). Insurance products are offered through LPL or its licensed affiliates. Better Banks and Investment Strategists at Better Banks are not registered as a broker-dealer or investment advisor. Registered representatives of LPL offer products and services using Investment Strategists at Better Banks, and may also be employees of Better Banks. These products and services are being offered through LPL or its affiliates, which are separate entities from, and not affiliates of, Better Banks or Investment Strategists at Better Banks. Securities and insurance offered through LPL or its affiliates are:

The LPL Financial Registered Representatives associated with this site may only discuss and/or transact securities business with residents of the following states: AL, AR, AZ, CA, CO, CT, DC, FL, GA, IA, IL, IN, KS, KY, MI, MN, MO, MT, NC, NJ, NV, NY, OK, OR, RI, SC, TN, TX, VA, WI, WY.
Better Banks ("Financial Institution") provides referrals to financial professionals of LPL Financial LLC ("LPL") pursuant to an agreement that allows LPL to pay the Financial Institution for these referrals. This creates an incentive for the Financial Institution to make these referrals, resulting in a conflict of interest. The Financial Institution is not a current client of LPL for advisory services. Please visit https://www.lpl.com/disclosures/is-lpl-relationship-disclosure.html for more detailed information.