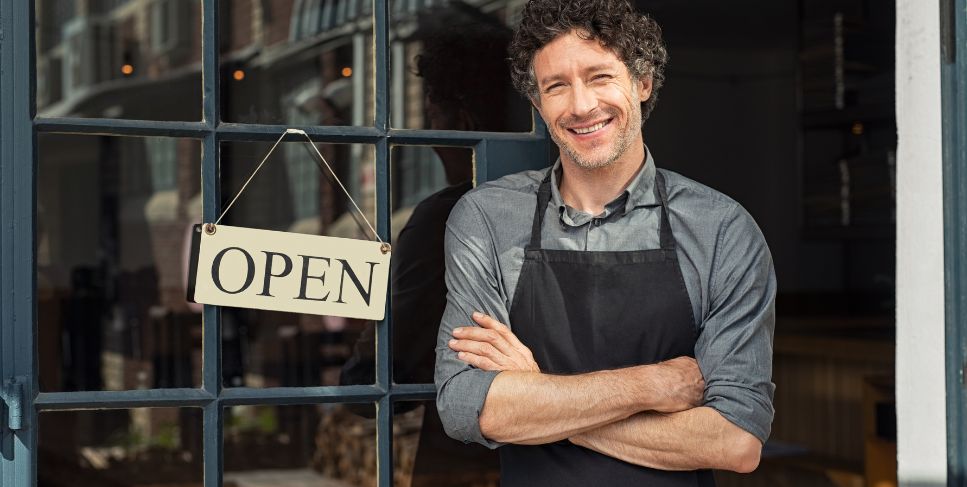 Business Savings
Prepare Your Business for the Future Today
Having money on hand for emergencies or earmarked for specific costs is never a bad idea. We can help you save with our Business Savings Account or Money Market Accounts.
Your business will always have the need to make purchases. While loans are available for higher costs, being able to save cash to pay for smaller odds and ends is a smart move. We can provide the right savings solution for your business, whether you can only save a little or want to save a lot.
Business Savings Account
It's easy to spend money. Fortunately, a Better Banks Business Savings account makes it easy to save too! Protect your business assets and compound competitive interest on your balance. Set up direct deposit or add it to your account manually. It's your choice, your business, your savings.
$100 deposit to open
Interest compounded quarterly
No monthly service fee
12 free withdrawals quarterly; $1 thereafter
$5 quarterly fee waived with $100 minimum balance
Free digital banking
Free telephone banking
Free eStatement
Business Money Market
Our Money Market Accounts makes the most of your funds with tiered interest. Earn big to save even more and access your balance with ease–including check-writing ability directly from these accounts.
$2,500 deposit to open
Tiered interest compounded and credited monthly
Unlimited in-person withdrawals and transfers
Free digital banking
Free telephone banking
Free eStatement
$10 monthly fee waived with $2,500 minimum balance
Cash Management Services available

Public Money Market
For non-profits and public entities such as: schools, municipalities, townships/villages, fire departments, libraries, park districts, sanitary districts, etc.
$2,500 deposit to open
Tiered interest compounded and credited monthly
Free digital banking
Free telephone banking
Free eStatement
$10 monthly fee waived with $2,500 minimum balance
Cash Management Services available
Sweep Services
Any amount above a target balance in either of our business checking accounts can be set up to automatically transfer money to one of our interest-bearing Better Banks Money Market accounts, allowing you to:
Optimize management of your business' cash balance
Access funds quickly and easily
Earn great rates on excess operating cash
Avoid brokerage fees