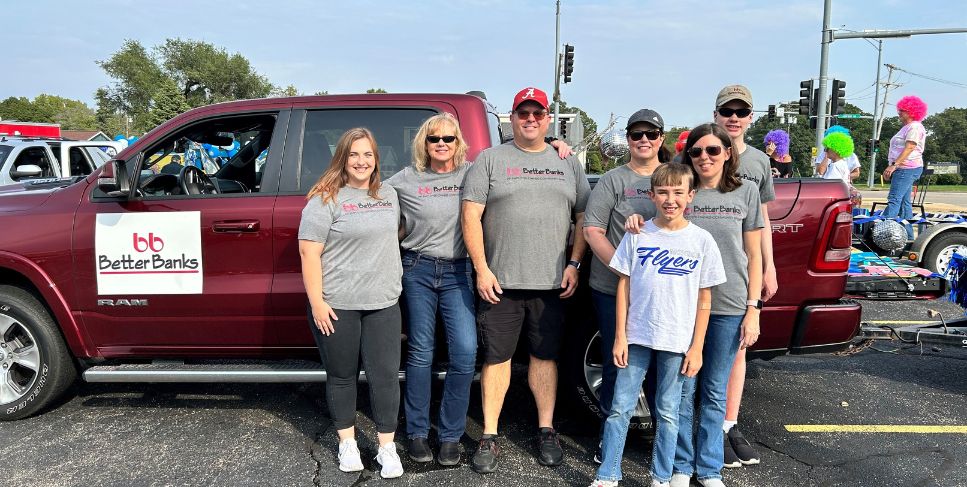 Bartonville
Joined Better Banks in 1970
Bartonville Bank was founded in 1918 and boasted the same banking philosophy as Dunlap Bank and Wyoming Bank; to be pillars of strength and stability and serve the banking needs of their respective communities with loyalty, honesty and dignity. So in 1970, Bartonville Bank joined Dunlap and Wyoming Bank.
In 2004, Dunlap Bank and Bartonville Bank combined to become the Better Banks. Because there was so much overlap in the market of the two banks, the management saw it as a good opportunity to combine the strengths of Dunlap Bank and Bartonville Bank to better serve the customers with more locations and services.
Seeing the need for additional locations, enhanced services and more products, the second location in Bartonville opened on Garfield Avenue in 1982.
Lobby Hours
Monday - Friday
9:00 AM - 5:00 PM
Saturday
9:00 AM - 12:00 PM
Drive-Up Banking
Monday - Friday
8:30 AM - 5:00 PM
Saturday
8:30 AM - 12:00 PM
---
Lobby Hours
Monday - Thursday
9:00 AM - 5:00 PM
Friday
9:00 AM - 5:30 PM
Saturday
9:00 AM - 12:00 PM
Drive-Up Banking
Monday - Thursday
8:30 AM - 5:00 PM
Friday
8:30 AM - 5:30 PM
Saturday
8:30 AM - 12:00 PM
---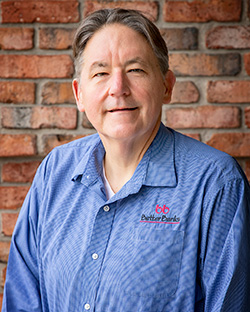 Jeff Livengood
Vice President Lending
Adams Street
NMLS #1059451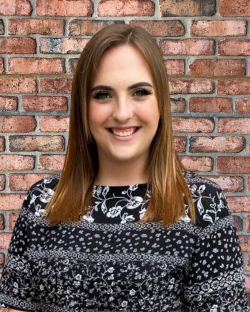 McKenzie DeVilder
Branch Manager
Garfield Avenue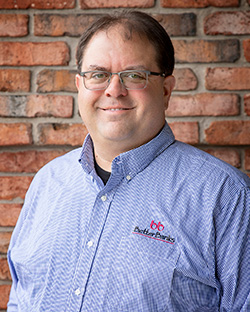 Scott Jackson
Assistant Vice President Lending
Garfield Avenue
NMLS #464357
---
Bartonville Community Involvement
Being a community leader is who we are. Our team volunteers hundreds of hours each year in leadership and education roles in addition to sponsoring local events.
As a community bank, we feel strongly that giving back to our local community is important, especially efforts aimed at improving overall economic well-being and making a positive difference in our local schools and communities.
Our local team is proud of our commitment to educate future generations by introducing the idea of saving and financial responsibility to children at all of the area grade schools, as well as Limestone Community High School. Our Student of the Month program has been expanded throughout the area.
Making our communities better and and stronger is what Better Banks is all about!
---
Bartonville Community News
Limestone Moms Who Care

Last month's Better Your Community, Derek Roemer, presented the check to his charity of choice yesterday. Derek selected the Moms Who Care: Limestone Community High School to receive his prize of $250!

Better Your Community Winner!

Congratulations to our first Winner Derek Roemer of Bartonville! Derek was nominated by his friend Connie Durham and was surprised today by his friends and family when he was presented with the big check.

Alpha Park Christmas Walkabout

Our Garfield branch again participated in the Christmas Walkabout at Alpha Park this year. Our theme was 'How the Grinch Stole Christmas.' Better Banks also sponsored the Community Tree. The Bartonville community was invited to drive through the park and check out the decorated trees. We are your community bank!
---