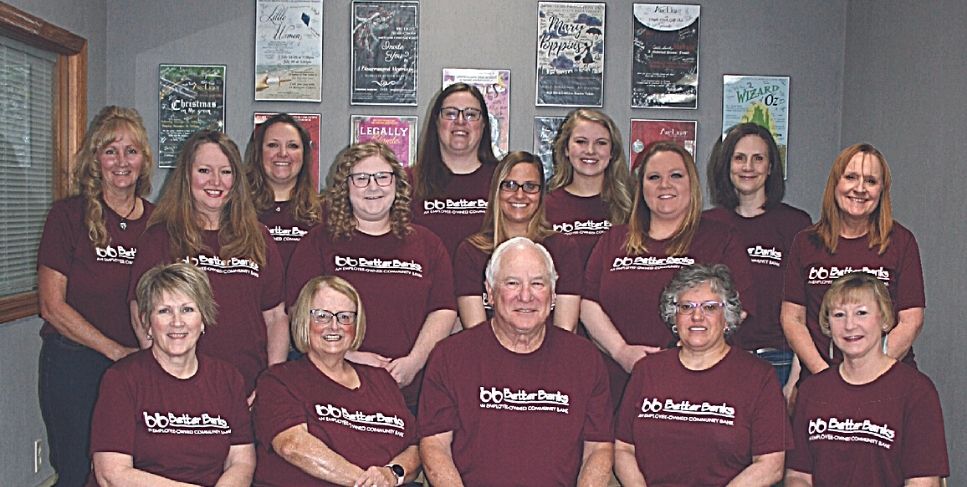 Glasford
Welcome to our newest locations!
Glasford Bank can trace its roots back to July 15, 1900, when it opened with just two deposits. Originally known as Farmers and Traders Bank, it was located at the corner of Main and Hickory in a converted cigar factory. In 1905, the bank was relocated into a new brick building on the south side of Main Street. Farmers and Traders Bank closed and re-organized as Glasford Bank in 1932, and in October 1969, a house was moved to make room for what later became the current Glasford Bank site.
Glasford Bank joined the Better Banks family in June of 2022.
Lobby Hours
Monday - Thursday
9:00 AM - 4:00 PM
Friday
9:00 AM - 5:00 PM
Saturday
9:00 AM - 11:00 AM
Drive-Up Banking
Monday - Thursday
8:00 AM - 5:00 PM
Friday
8:00 AM - 5:00 PM
Saturday
8:00 AM - 11:00 AM
Lobby Hours
Monday - Friday
9:00 AM - 5:00 PM
Saturday
9:00 AM - 11:00 AM
Drive-Up Banking
Monday - Friday
9:00 AM - 5:00 PM
Saturday
9:00 AM - 11:00 AM
---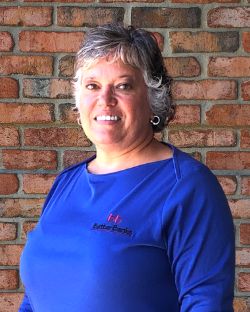 Marji Wolfe
Assistant Vice President
NMLS #554312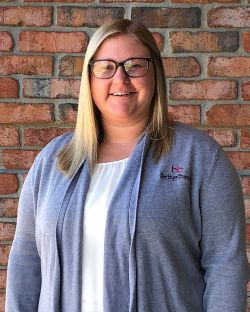 Maddison Mann
Universal Banker Supervisor
---
Being a community leader is who we are. Our team volunteers hundreds of hours each year in leadership and education roles in addition to sponsoring local events.
As a community bank, we feel strongly that giving back to our local community is important, especially efforts aimed at improving overall economic well-being and making a positive difference in our local schools and communities.
Our local team is proud of our commitment to educate future generations by introducing the idea of saving and financial responsibility to children attending Illini Bluffs Grade School through our Junior Branch program.
Making our communities better and stronger is what Better Banks is all about!
---
Ugly Sweater Winners

We have our Winners Circle! In 3rd place we have the always dashing Donna (Bookkeeping). Runner Up with the 2nd Ugliest sweater is the delightfully decadent Maddison (Loans). And our Grand Prize Ugliest Sweater Winner is the normally impeccably dressed Diane (Loans). Thank you SO much for having fun with us today and Merry Christmas!!!

National Ag Week

It's National Ag Week! We're celebrating with some of the people that make Glasford a fantastic place to live and farm. Glasford agriculture is important because 20% of Illinois Jobs are ag related and it is no different here in the Glasford area.

Pie Day!

Homemade Pies! Muffins! Brownies and More! All proceeds benefited the Illini Bluffs After Prom which provides a fun safe place for our promo goers.
---