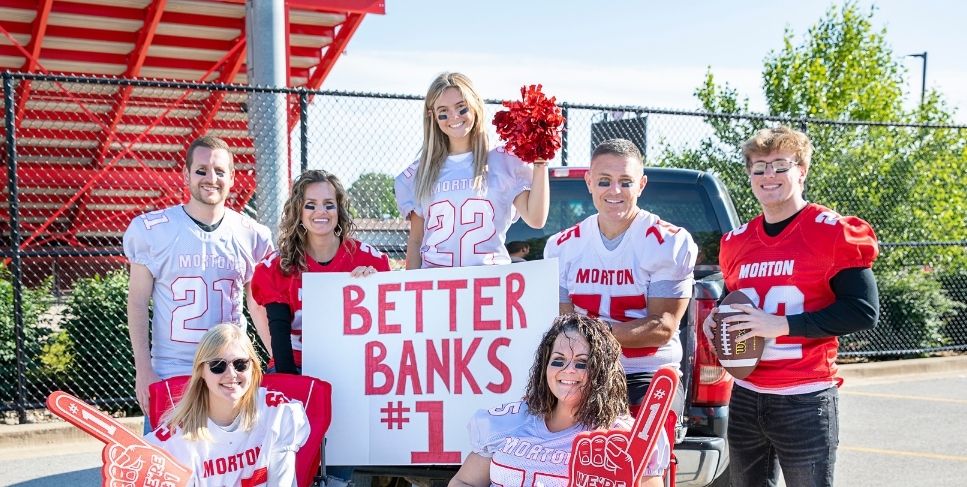 Career Opportunities
Join our team!
---
Insurance Agent - CFC Insurance
Job Description
The Insurance Agent promotes the profitability and productivity of the Agency by maintaining and maximizing profitable relationships through the sales of personal and commercial lines of insurance products that best meet the needs of its clients. The Insurance Agent reports directly to the Vice President.
Duties & Responsibilities
Develops and executes new business marketing strategies for insurance sales, including all lines of property & casualty, life, and health
Cultivates prospective new business through cold calls, emails, referrals, and networking, and follows up on opportunities
Builds referral relationships through existing clients, and identifies opportunities to cross-sell and upsell products and services to maximize agency profit
Meets with prospective and current clients to discuss their insurance needs, researches and presents customized policy options, finalizes and binds new policies and/or renewals, cancels old policies, and negotiates with carriers when necessary
Meets new business production goals and objectives set forth by the leadership team
Maintains timely, accurate, & detailed client interaction notes in the agency management system
Reviews and follows up on new business inquiries, renewals, and cancellations, received through the agency management system
Actively participates in local community events
Performs other duties as assigned
Education & Work Experience
A bachelor's degree in business, accounting, or finance is preferred; Licensed to sell Property & Casualty, Life & Health insurance in the state of Illinois, AND a minimum of 2 years of experience working as an Insurance Agent. Basic financial institution product knowledge is preferred but not required.
Mental & Physical Requirements
Ability to sit/stand/kneel/bend/for extended periods of time, lift up to 20 lbs. occasionally, strong listening and developed interpersonal skills, ability to work under high pressure while remaining composed. Attention to detail is critical to this position; along with organization, prioritization, and time management skills.
Competencies
Customer-focused, and strong ability to cultivate client relationships, technology & computer proficiency, presentation skills, sound business judgment, Decision-making skills, self-motivation, and ability to work independently.
CFC Insurance, an independent agency representing several preferred insurance companies, is looking to add a Licensed Insurance Agent to the team at our Better Banks location. Our Licensed Insurance Agents have proudly served the insurance needs of Central Illinois since 1958; and we specialize in multiple types of coverage. We are located inside the Peoria branch of Better Banks, an Employee-Owned community bank. CFC is committed to providing our employees with friendly and comfortable work environment, impressive compensation package, job stability, and professional development opportunities. Interested in a long-term career and working for a company that values its employees, customers, and community? We encourage you to apply to be a Licensed Insurance Agent!
Consumer Loan Processor - Bartonville
Job Description
The Consumer Loan Processor is responsible for managing and supporting all aspects of consumer lending, and supporting the general loan processing team, as needed. The primary responsibility of the Consumer Loan Processor is to prepare and book all new consumer loans and service existing loans in a team atmosphere.
Duties & Responsibilities
Works with lenders to ensure all necessary supporting documentation is received in a timely manner
Prepares loan documentation for loan closings
Enters new loans on core system and performs loan maintenance as needed
Maintains loan files and necessary updates including document imaging
Records bank lien on collateral documents
Manages exception log and works to clear items.
Assists with daily balancing of loan related general ledger accounts
Assists customers with questions regarding their loans, payments, etc.
Provides weekly and monthly reports to management as requested
Other duties as assigned
Education & Work Experience
A High School Diploma or equivalent AND a minimum of 2 years' experience in banking is preferred.
Mental & Physical Requirements
Ability to sit for extended periods of time, ability to prioritize, demonstrate ability to analyze and resolve problems, and possess strong time management skills. Ability to work within a team environment and be willing to assist team members as needed.
Competencies
Possess proficiency with Microsoft Office products, proficiency with LaserPro is preferred but not required, strong oral and written communication skills is required.
Systems Administrator - Peoria
Job Description
Our holding company, Backlund Investment Co. is seeking a Systems Administrator. The Systems Administrator is responsible for managing the computer system infrastructure to include monitoring and documentation to ensure optimal performance. They will provide support for a variety of services such as; Microsoft server and desktop operating systems, Server Virtualization, printing, application support, mobile device management, and backup and recovery processes.
Duties & Responsibilities
Manages and provides administration to servers including installation, patching, troubleshooting, and backup of their associated operating systems and software.
Installation, configuration, maintenance, patching, and troubleshooting of end user workstation hardware, software, and peripheral devices.
Provides support to project managers on special projects as requested.
Manages and oversees Active Directory including user accounts, Group Policy, and security.
Supports daily end users by providing technical support to the Help desk /Operations role.
Performs application upgrades as needed.
Performs as liaison with software and hardware vendors regarding server issues and requirements.
Administers and manages the mobile device management system to setup new phones and set policies in accordance with security requirements.
Performs other duties as assigned.
Education & Work Experience Requirements
A degree in computer science, information science, or network engineering with a minimum of 3-5 years of experience supporting information technology solutions within a corporate environment. Applicable certifications may be considered as replacement to degree.
At least 2 years supporting VMware.
General understanding of networking to include local and wide area communications.
Mental & Physical Requirements
Ability to sit/stand/kneel/bend/for extended periods of time, developed interpersonal abilities, ability to work under high pressure and remain composed, strong communication skills – both oral and written, ability to lift up to 50 lbs. on occasion, attention to detail is critical, organization, prioritization, and time management skills.
Competencies
Problem solving/reasoning/analysis, technical skills, analysis and interpretation of complex data process systems, Windows server/desktop operating systems, remote desktop knowledge, and general troubleshooting of network communication.
---
Backlund Investment Company is the holding company of Better Banks , State Street Bank and Trust Company, Investment Strategists at Better Banks and CFC Insurance. The company's holdings are financial institutions that provide a variety of personal and business banking products and services. The banks personal banking products include free and interest-bearing checking accounts, savings accounts, money market accounts, certificates of deposit, individual retirement accounts, mortgages, home equity loans, automobile loans, credit cards and installment loans. The companies commercial banking products include checking accounts, loans and credit card services. In addition, the banks offer online banking, direct deposit, debit cards, night depository, money orders, savings bonds, notary services, safe deposit boxes and wire transfers. Backlund Investment Company is headquartered in Peoria Heights, IL.
---