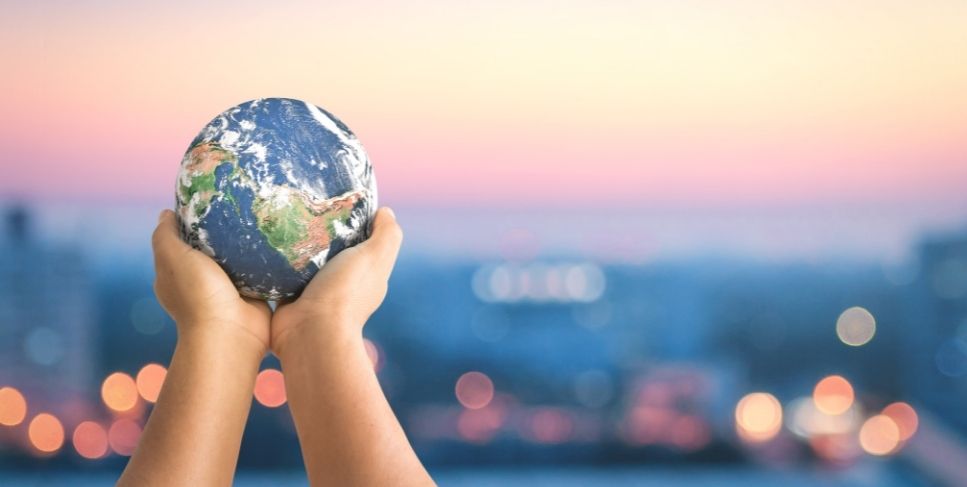 Better Your Community!
Nominate a Hometown Hero
Month 4 Winner - Sara Duffield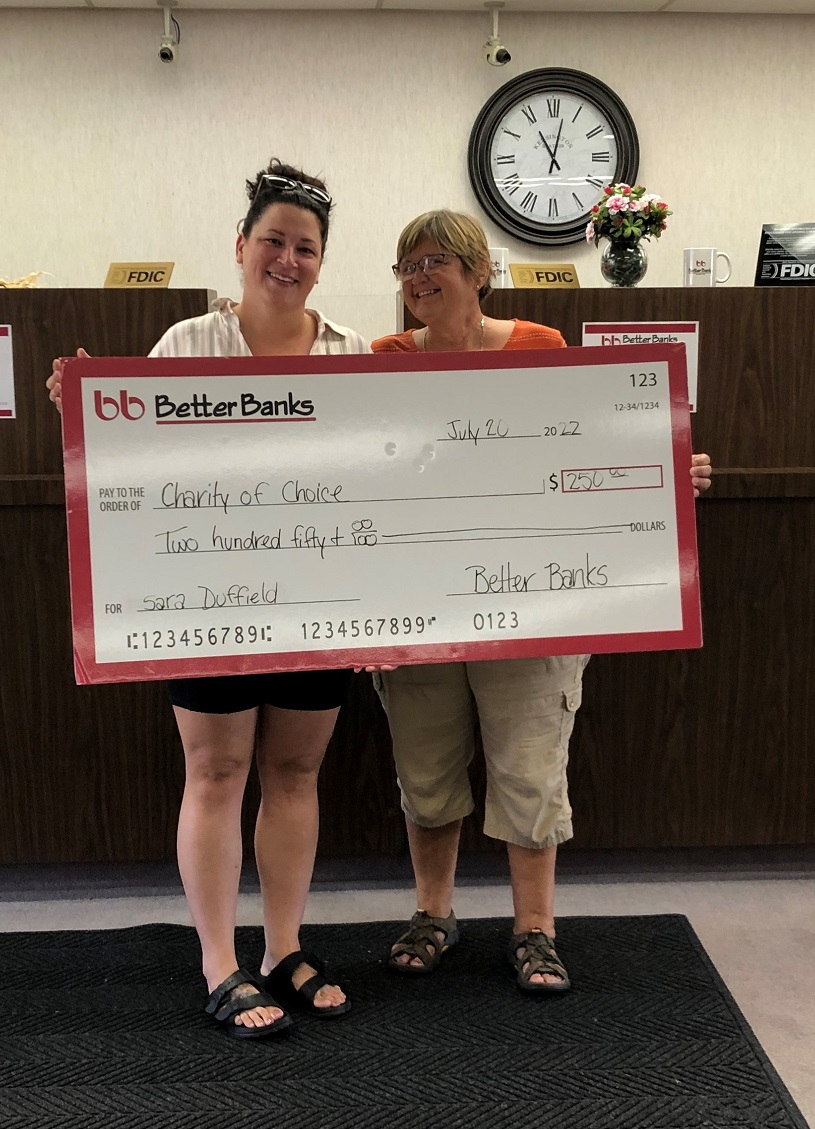 Congratulations to this month's Winner Sara Duffield!
Sara has been working for years to improve her home town of Glasford. She has been instrumental in establishing and continuing the Glasford Heritage Days which includes a three day carnival on Main Street, a community breakfast, craft show, and much more. She was also a big part of the Growing Glasford Family Fun Day event for kids in the community last August. She recently launched the Hometown Heroes Banner Program, posting banners of local armed forces members on posts down Main Street. Sara continues to honor her hometown of Glasford and she simply does to better her community.
Congratulations Sara!
Month 3 Winner - Darlene Violet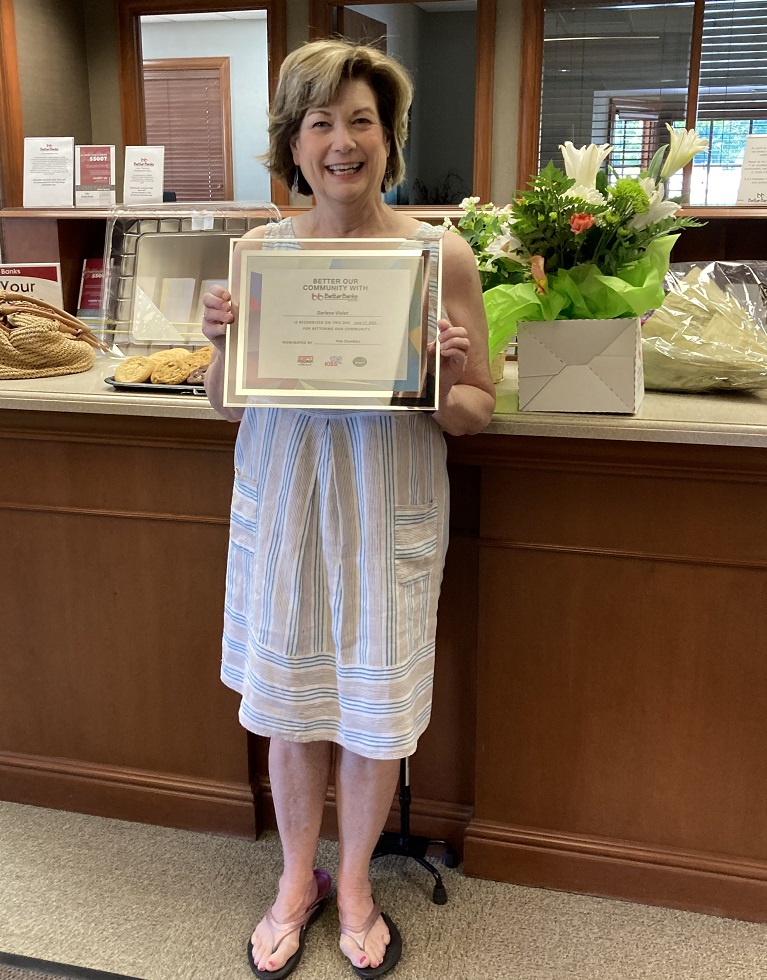 Congratulations to our Winner Darlene Violet of Peoria!
Darlene Violet moved to Peoria from Canton, OH to be closer to her family and grandchildren only five years ago. She always considered herself a serial philanthropist but her support of philanthropic causes in her adopted hometown is truly breathtaking. Darlene chairs or sits on the board of: the Easterseals Giving Circle, Shared Blessings (founder & President), Peoria Zoo, Hult Center for Healthy Living, Build Peoria, Art Inc., and the Peoria Medical Society Alliance. Most recently, understanding that illiteracy is a major catalyst for future poverty, Darlene fundraised $70,000+ to bring Dolly Parton's Imagination Library to children under the age of 5 to Peoria's poorest zip codes: 61603, 61605. This initiative sends a children's book to enrollees every week during their childhood to foster a love of reading and learning. I can think of no more deserving person for the designation of a "Hometown Hero" than Peoria's adopted daughter and giver, Darlene Violet.
Congratulations Darlene!
Month 2 Winner - Corey James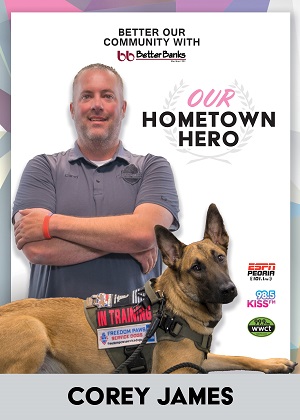 Congratulations to our Winner Corey James of Chillicothe!
Corey was nominated by his sister Cara Streitmatter and was honored by his friends and family last night as he was presented with the big check. Corey started an amazing organization, Freedom Paws Service Dogs.
Freedom Paws is a foundation started by Corey to ensure veterans and first responders suffering from PTSD can get a fully trained service dog at no charge to them. Not only does he do the majority of the behind the scenes work, including countless meetings and presentations, he also dedicates his days and nights to talking to veterans who are struggling with depression, anxiety, thoughts of self harm etc. and makes sure they know they have a purpose in life and that there are people out there that can help them through the dark moments.
Even though Corey struggles with PTSD himself, he's always willing to go the extra mile for someone in need. Corey was presented with the check for Freedom Paws so he can continue his efforts of training dogs for veterans and first responders.
Corey has invited anyone who is interested to stop by their training headquarters in Rome, Illinois and watch these dogs in action as they are preparing to forever change the lives of our veterans and first responders!
Congratulations Corey!
Month 1 Winner - Derek Roemer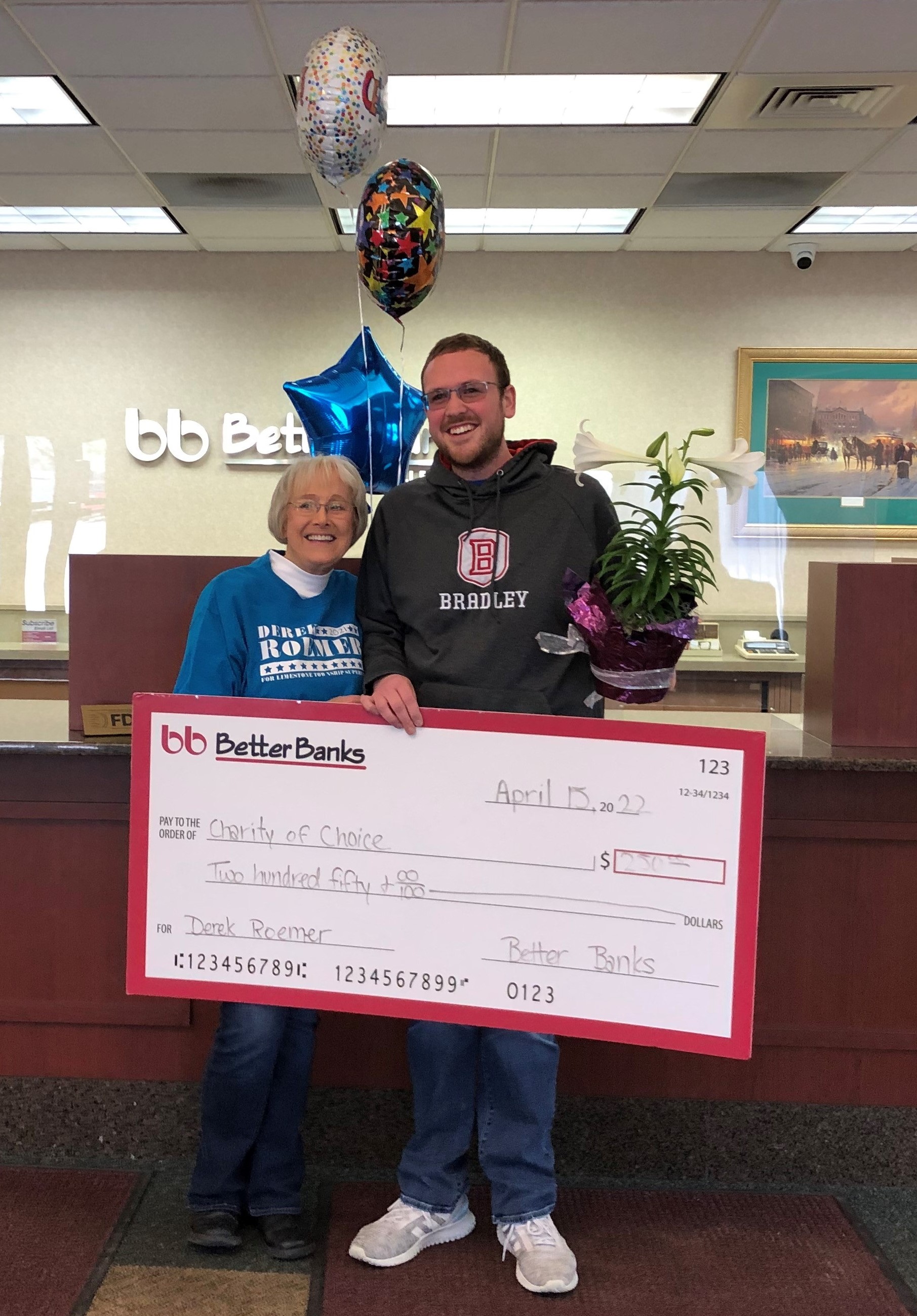 Congratulations to our Winner Derek Roemer of Bartonville!
Derek was nominated by his friend Connie Durham and was surprised today by his friends and family when he was presented with the big check. Derek is very involved in his hometown of Bartonville where he also serves as the Limestone Township Supervisor.
Here are a few words from Connie on her nomination submission:
Derek has been an advocate for the Limestone Pool and helps hire the staff, coordinates swimming lessons and parties at the pool. He is very involved at Alpha Park where he started the "Christmas Trees in the Park" campaign. Most recently, he started the monthly Senior Citizens Coffee and Donuts at the park.
Derek has worked with the Limestone Girls Softball and Men's Softball leagues and tournaments for many years. He serves on his church's Parish Church Council as Vice President, teaches CCD classes and even serves pancakes and sausage at the church fundraiser. He has volunteered at the high school during their Madrigal events for several years.
It is no surprise to the people who know Derek that he is a tireless advocate for the Bartonville area. He is an outstanding listener and communicator who is always ready and willing to volunteer his time.
Congratulations Derek!