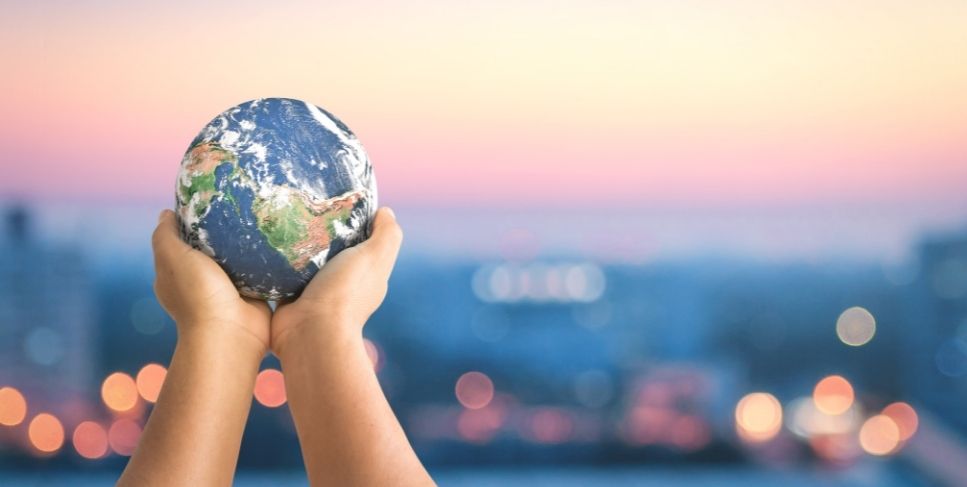 Better Your Community!
Nominate a Hometown Hero
Month 6 Winner - Michelle Stear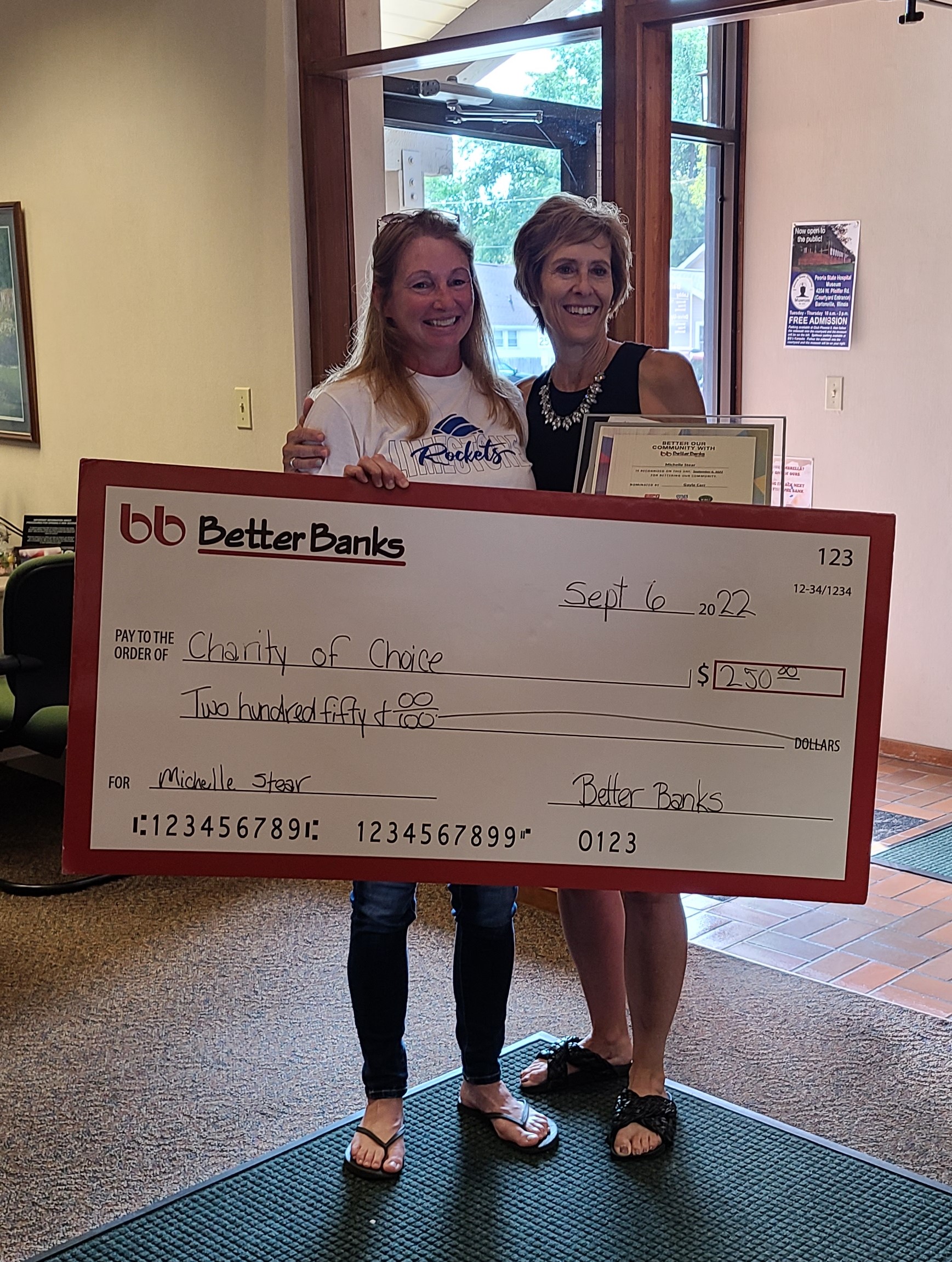 Congratulations to this month's Winner Michelle Stear!
Michelle is an outstanding person impacting her community by making it a better and kinder place. She does this not in one or two ways, but in multiple ways, helping multiple people, and thus making an impact that deserves recognition.

Michelle is a regular volunteer with Limestone High School Moms Who Care. She is the hardest worker, organizing, sorting, cleaning, etc. to keep the room operational, organized, and eye-appealing. Additionally, she is a personal shopper for students that have specific needs, helping students find just the right clothes, shoes, etc. Her kindness shows through in all that she does, making each student feel warm, welcome, and special.

Michelle also volunteers her time at The Bridge at Bartonville Grade School. Like Moms Who Care, Michelle helps with the many duties it takes to bring a program of clothes, personal hygiene items, school supplies, and snacks to students in need in grades K-8.

In addition, Michelle volunteers at Bartonville Community Church assisting the Sunday school teachers and she is a St. Jude Bartonville to Peoria runner. The running is awesome but is only a small and visible part of being a St. Jude runner.

Michelle is also a mentor to a student/youth at the Youth Farm of Children's Home Association. Michelle interacts with her assigned mentee weekly taking her student on outings--pedicures, library, shopping, etc. as well as visits, plays games, and spends time with her mentee.

Michelle truly goes above and beyond to make our community better! Congratulations Michelle!
Month 5 Winner - Deputy Sheriff John Shallenberger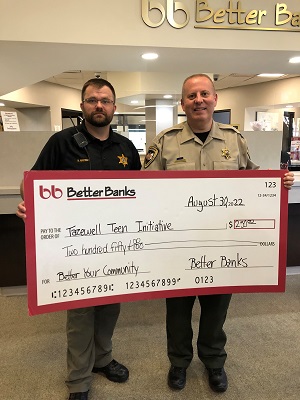 Congratulations to this month's Winner Deputy Sheriff John Shallenberger!
Deputy Sheriff John Shallenberger has been a Tazewell County Deputy since 2002. In 2006 he was selected to be part of our Crime Prevention Unit. John's duties include being a School Resource Officer, D.A.R.E. Officer, Child Passenger Safety Technician, ALICE Instructor, Juvenile Officer, and Elderly Service Officer. In 2005-2006 Tazewell county lost 15 teenagers in a 15-month period to car crashes. The only thing in common with all these crashes was the age of the victims. The cause of these crashes ranges from speeding, distracted driving, and driving under the influence.
In response, the community formed the Tazewell Teen Initiative (TTI), of which John is a founding member and current Chair Person, to address the issue. One of the components the Initiative offered was a learning option for teen drivers including the Ford Driving Skills For Life program. Illinois Department of Transportation and Ford worked together and developed the program "Operation Teen Safe Driving." This program was then implemented in all Tazewell County High Schools as a peer-to-peer safe driving initiative. In 2008, this program became so successful that it went Statewide. John was one of the judges that helped choose the 105 schools within the State, where they developed programs emphasizing seatbelt usage, distracted driving, impaired driving, and speeding. With this program and the original program, we are proud to announce Tazewell county had zero teen fatalities over the next five years and continued to see very low numbers.
In 2019, John was part of the team that traveled to 7 different traffic safety networks across the state of Illinois. John, along with the team, shared how the coalition was formed and how it could be implemented within other areas throughout the state. During this time, the coalition developed a two-part class curriculum called Decision Driving. This curriculum combines classroom sessions and hands-on exercises. John is currently teaching this program across three counties leading to a decreased number of teen driving crashes and fatalities. There is no telling the number of lives that have been saved due to the efforts of John and the TTI.
Congratulations John!
Month 4 Winner - Sara Duffield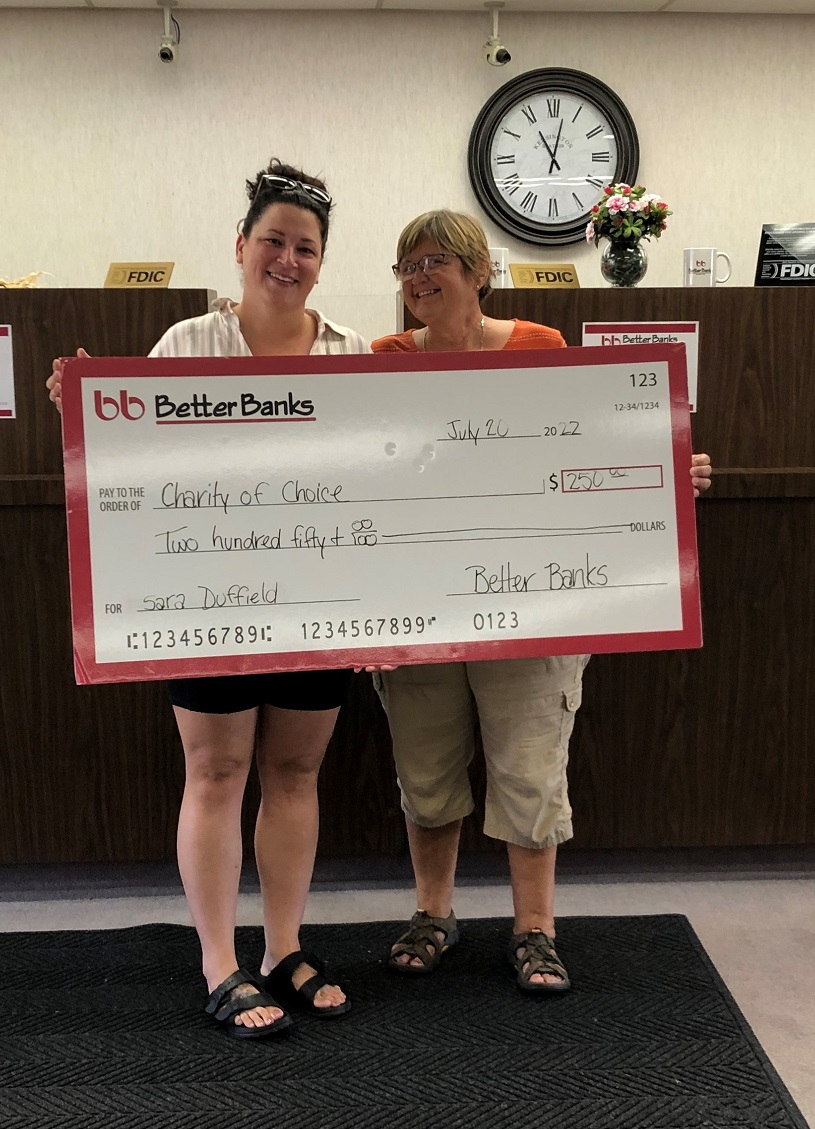 Congratulations to this month's Winner Sara Duffield!
Sara has been working for years to improve her home town of Glasford. She has been instrumental in establishing and continuing the Glasford Heritage Days which includes a three day carnival on Main Street, a community breakfast, craft show, and much more. She was also a big part of the Growing Glasford Family Fun Day event for kids in the community last August. She recently launched the Hometown Heroes Banner Program, posting banners of local armed forces members on posts down Main Street. Sara continues to honor her hometown of Glasford and she simply does to better her community.
Congratulations Sara!
Month 3 Winner - Darlene Violet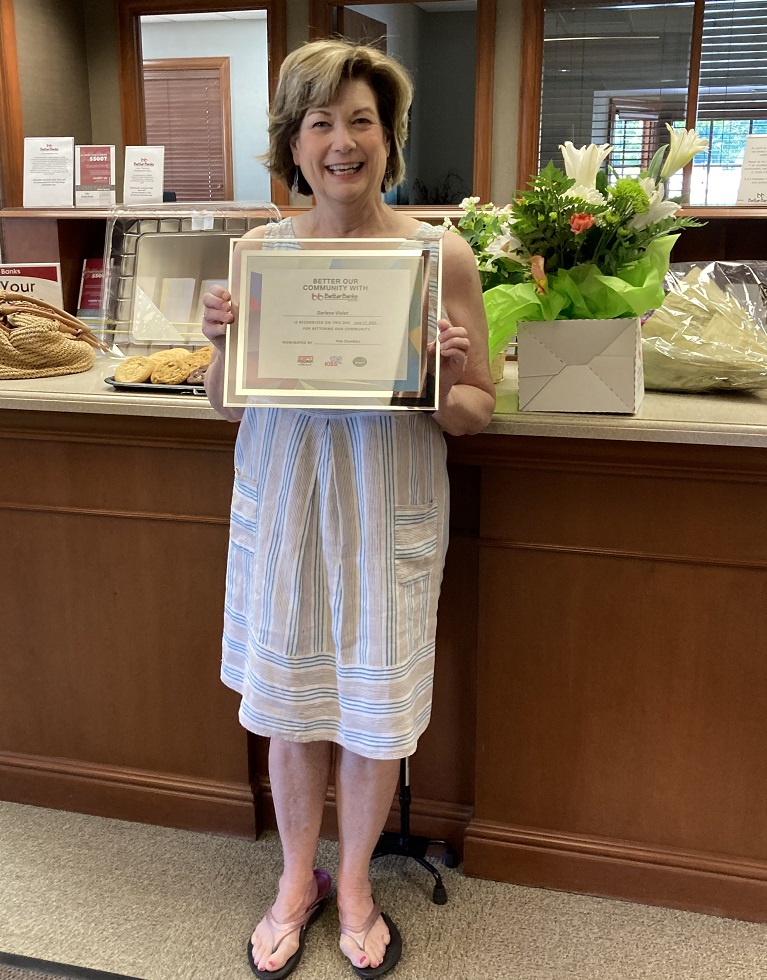 Congratulations to our Winner Darlene Violet of Peoria!
Darlene Violet moved to Peoria from Canton, OH to be closer to her family and grandchildren only five years ago. She always considered herself a serial philanthropist but her support of philanthropic causes in her adopted hometown is truly breathtaking. Darlene chairs or sits on the board of: the Easterseals Giving Circle, Shared Blessings (founder & President), Peoria Zoo, Hult Center for Healthy Living, Build Peoria, Art Inc., and the Peoria Medical Society Alliance. Most recently, understanding that illiteracy is a major catalyst for future poverty, Darlene fundraised $70,000+ to bring Dolly Parton's Imagination Library to children under the age of 5 to Peoria's poorest zip codes: 61603, 61605. This initiative sends a children's book to enrollees every week during their childhood to foster a love of reading and learning. I can think of no more deserving person for the designation of a "Hometown Hero" than Peoria's adopted daughter and giver, Darlene Violet.
Congratulations Darlene!
Month 2 Winner - Corey James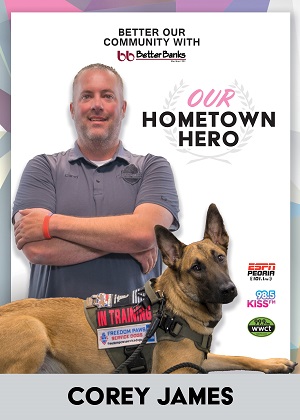 Congratulations to our Winner Corey James of Chillicothe!
Corey was nominated by his sister Cara Streitmatter and was honored by his friends and family last night as he was presented with the big check. Corey started an amazing organization, Freedom Paws Service Dogs.
Freedom Paws is a foundation started by Corey to ensure veterans and first responders suffering from PTSD can get a fully trained service dog at no charge to them. Not only does he do the majority of the behind the scenes work, including countless meetings and presentations, he also dedicates his days and nights to talking to veterans who are struggling with depression, anxiety, thoughts of self harm etc. and makes sure they know they have a purpose in life and that there are people out there that can help them through the dark moments.
Even though Corey struggles with PTSD himself, he's always willing to go the extra mile for someone in need. Corey was presented with the check for Freedom Paws so he can continue his efforts of training dogs for veterans and first responders.
Corey has invited anyone who is interested to stop by their training headquarters in Rome, Illinois and watch these dogs in action as they are preparing to forever change the lives of our veterans and first responders!
Congratulations Corey!
Month 1 Winner - Derek Roemer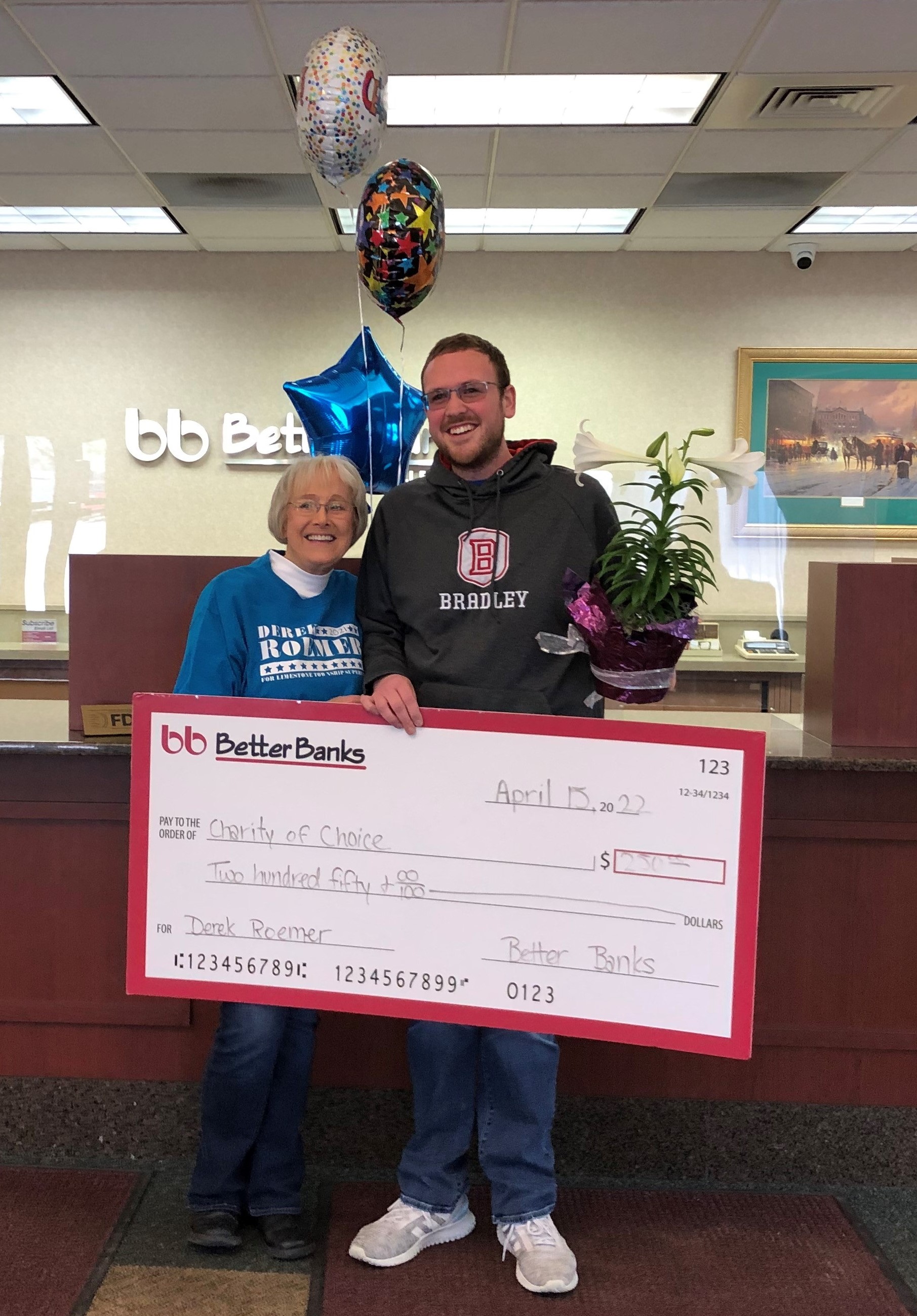 Congratulations to our Winner Derek Roemer of Bartonville!
Derek was nominated by his friend Connie Durham and was surprised today by his friends and family when he was presented with the big check. Derek is very involved in his hometown of Bartonville where he also serves as the Limestone Township Supervisor.
Here are a few words from Connie on her nomination submission:
Derek has been an advocate for the Limestone Pool and helps hire the staff, coordinates swimming lessons and parties at the pool. He is very involved at Alpha Park where he started the "Christmas Trees in the Park" campaign. Most recently, he started the monthly Senior Citizens Coffee and Donuts at the park.
Derek has worked with the Limestone Girls Softball and Men's Softball leagues and tournaments for many years. He serves on his church's Parish Church Council as Vice President, teaches CCD classes and even serves pancakes and sausage at the church fundraiser. He has volunteered at the high school during their Madrigal events for several years.
It is no surprise to the people who know Derek that he is a tireless advocate for the Bartonville area. He is an outstanding listener and communicator who is always ready and willing to volunteer his time.
Congratulations Derek!