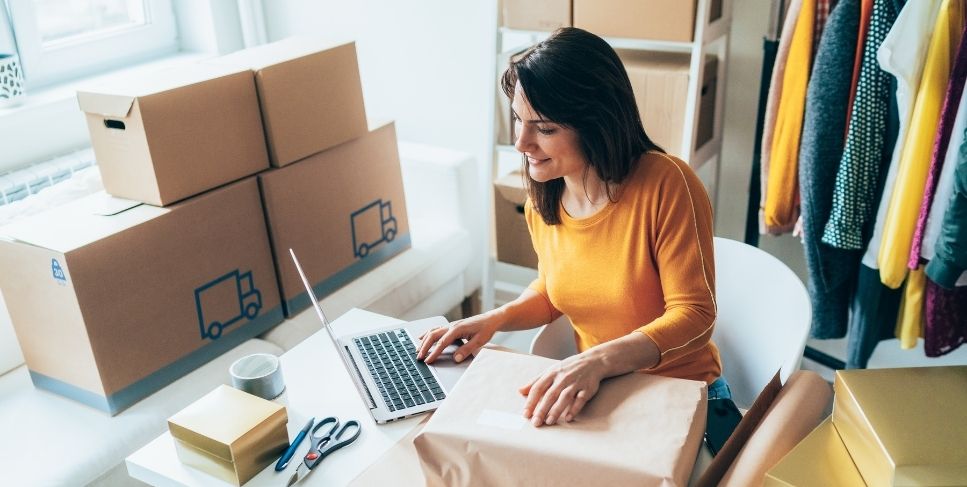 Small Business Administration
As a local bank, we understand the importance of small and local business for the community. We provide Small Business Administration (SBA) lending programs with flexible terms to help fit your business needs. We are more than a lender, we are your partner.
We offer two types of SBA Loans 7(a) and 504 loan programs. To get started, you will need to meet with one of our lenders to discuss the following information:
A completed SBA application package
Three years of business and personal tax returns
A current financial statement
A breakdown of project costs detailing how loan proceeds will be utilized
For commercial real estate transactions: a copy of sales, land, and construction contracts
For business startups: a business plan (including proforma financial information) and a market feasibility study
The 7(a) Loan Program is the most common SBA loan program. The requirements of eligibility are based on specific aspects of your business, such as what the business does to receive income, the character of the ownership and where the business operates.
To be eligible for assistance, businesses must:
Operate for profit
Be small, as defined by SBA.
Be engaged in, or propose to do business in, the United States or its possessions
Have reasonable invested equity
Use alternative financial resources, including personal assets, before seeking financial assistance
Be able to demonstrate a need for the loan proceeds
Use the funds for a sound business purpose
Not be delinquent on any existing debt obligations to the U.S. government
Uses for 7(a) loan proceeds include:
To provide long-term working capital to use to pay operational expenses, accounts payable and/or to purchase inventory
Short-term working capital needs, including seasonal financing, contract performance, construction financing and exporting
Revolving funds based on the value of existing inventory and receivables, under special conditions
To purchase equipment, machinery, furniture, fixtures, supplies or materials
To purchase real estate, including land and buildings
To construct a new building or renovate an existing building
To establish a new business or assist in the acquisition, operation or expansion of an existing business
To refinance existing business debt, under certain conditions
CDC/504 Loan Program
The Certified Development Company (CDC)/504 Loan Program provides financing for major fixed assets such as equipment or real estate. To be considered for CDC/504 loan, applicants must meet these eligibility requirements:
Operate as a for-profit company
Do business (or propose to) in the United States or its possessions
Has a tangible net worth less than $15 million and an average net income less than $5.0 million after taxes for the preceding two years.
Loans cannot be made to businesses engaged in speculation or investment in rental real estate.
Be an eligible type of business. While the vast majority of businesses are eligible for financial assistance from the SBA, some are not. Check this list of eligible and ineligible types of businesses to see if your company qualifies.
Under the 504 Program, Plan to use proceeds for an approved purpose. CDC/504 loan proceeds may be used for the financing of fixed assets like real estate or equipment. This list explains Eligible and Ineligible Use of Proceeds.
Not have funds available from other sources. SBA does not extend financial assistance to businesses when the financial strength of the individual owners or the company itself is sufficient to provide all or part of the financing. Both business and personal financial resources are reviewed as part of the eligibility criteria. If these resources are found to be excessive, the business will be required to use those resources in lieu of part or all of the requested loan proceeds.
Ability to repay the loan on time from the projected operating cash flow of the business
Good character. SBA obtains a "Statement of Personal History" from the principals of each applicant firm to determine if they have historically shown the willingness and ability to pay their debts and whether they have abided by the laws of their community
Relevant management expertise
Feasible business plan
For more information about SBA visit their website at https://www.sba.gov/